Dia De Los Muertos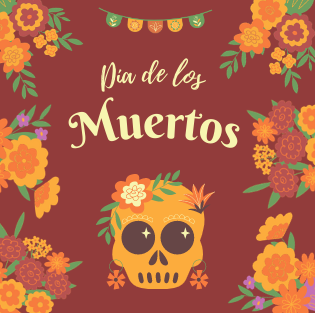 The Halloween season is here and so are its festivities. Besides the regular Trick-Or-Treating, Poland Seminary High School has some unique activities they participate in. In Ms. Latronica's Spanish 3, they make "ofrendas" which honor the cultural roots of the language they are studying. 
"Culture is a very important part of my Spanish class, and Dia De Los Muertos is my favorite cultural activity to do every year," says Ms. Latronica. 
An ofrenda is an altar/display used to honor someone who has passed. Items are set on it to help lead the deceased's spirits back to the land of the living. Normal ofrenda items include candles, pictures, foods, papel picado, etc. Each one is personalized to whoever they are honoring. At Poland, students are given the option to dedicate theirs to someone real or fictional. 
As the teacher stated, the historical aspect of Spanish-speaking countries is an integral part of her course. The students are taught that the day of the dead takes place from November 1-2. The children who have passed return on the first day, and everyone else comes on the second.
La Dia De Los Muertos happens in Central and South America. The holiday is a unique combination of Christian and Aztec religion, taking inspiration from "All Soul's/All Saint's Day" and various pagan practices. 
Thanks to Ms. Latronica, Poland students have the opportunity to learn about the culture while learning the language. The experience makes the Halloween season all the more special!