#Mannequinchallenge
Another popular trend has taken over social media. The Mannequin Challenge is groups of people gathering and freezing themselves in place, as a person holding a camera walks through the scene to zoom in on the details. The song playing in the background is "Black Beatles" by Rae Sremmurd, making it the designated song for the challenge.
"I was looking for articles for quick writes and found a New York Times article about The Mannequin Challenge. I thought it was neat because it's about bringing people together and having one common goal. You all have to work together and it has been the buzz around the school, so I want to incorporate it in my class somehow," Miss Gessler said.
Some of Gessler's classes are reading The New York Times article, doing a timed quick write and are discussing the different cultural fads and tendencies of this generation. The last few minutes of class the students made their own video of them trying the Mannequin Challenge.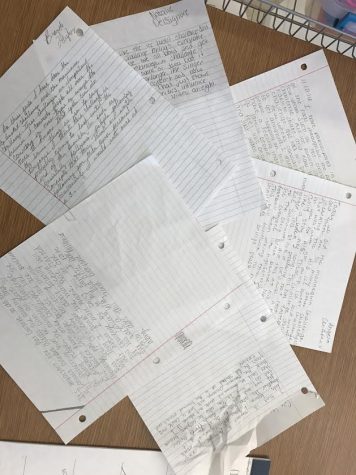 "I saw the Mannequin Challenge on social media and I thought it was really cool. Miss Gessler had The Seminarian do it and I thought it was a fun way of working together as a team," senior Gina Ungaro said.
To read The New York Times article mentioned above click here
To watch the students' Mannequin Challenges click here   Period 1   Seminarian    Period 4   Period 7