Get Ready Seniors…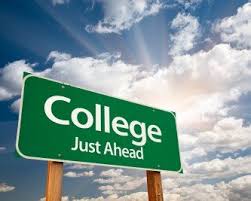 As a senior, we are facing many important decisions about our future. College is the next step for many of us… here are some tips to help you make the right decisions for picking a college.  
Have options. We all have the dream school that we have always wanted to attend. Only applying to that school can cause a lot of problems. If you do not get accepted you do not have any other backup plans. Apply to many schools and always have a plan B if your dream school does not come through.

Schedule visits; do not make your decision without stepping foot on campus. Every campus has a different feel and you will feel differently about every campus.

Make decisions based on academics and your major. How does the college rank in the major you want to study.  

How is campus life? Is this a teenager friendly area where you can spend the next 4 years of your life.   

Look at the dorms. Whether you will be staying at a dorm or frat, can you see yourself living there.

Set up an overnight visit. This will give you the opportunity to make new friends and go through a whole day and night on campus.

Talk to a professor and learn the types of classes you will be taking. Sit in on his classes and learn how they teach and if this is the material you want to learn.

The most important thing to do your senior year is be organized. Procrastination can cause a lot of problems and greatly effect your chance of getting accepted into a university.