How to Survive Winter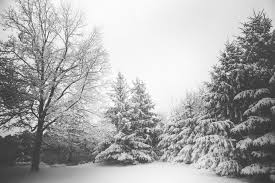 No one likes sitting inside during winter, especially since there are so many things to do around here that no one even thinks about! Well, there are a few exceptions to staying inside, but here is a list of fun activities to do to keep you busy during these cold winter months.
Ice skating

Snowboarding

Snow skiing  

Go sledding

Build a snowman

Have a snowball fight

Bake cookies to share with friends

Read a book

Roast marshmallows over a fire

Drink eggnog

Drink hot chocolate

Curl up under a blanket and watch Netflix

Watch the snow fall

Go look at Christmas lights

Go to a Christmas festival

Donate to local charities

Listen to Christmas music

Go to Starbucks with some friends to drink some coffee

Go caroling

Go for a nature walk

Go watch your high school basketball team

Try and make a fun family or winter recipe

Start a snow shoveling business

Take a walk while it's snowing and catch snowflakes on your tongue

Go to a museum

Organize your closet: Bring out your cold weather clothes and store your warm weather clothes

Make a snow mural with squirt bottles, water, food coloring and a yard full of snow

Send holiday cards to your friends
There are several things you can do during the winter; all you have to do is go explore your options.
Source: https://www.verywell.com/fun-winter-activities-for-teens-2608987