Senioritis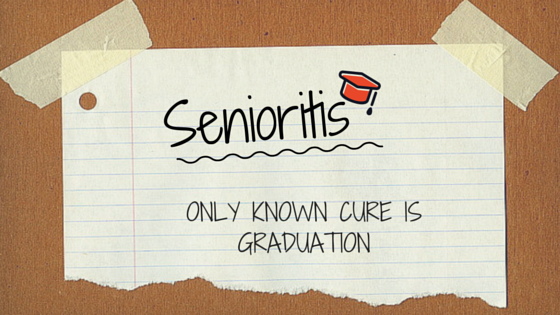 Noun; "A crippling disease that strikes high school seniors.
Symptoms: Laziness, wearing sweatpants/sweatshirts, lack of motivation, repeated absences
Preventions: Stay focused, keep your eye on the prize; remember that college is less than a year away! You are almost done so keep pushing yourself. Colleges still look at your grades your senior year.
Cure: Graduating!
Remember that senior year is a year of last. You are doing mostly everything your last time!
"The key to staying on top of your game as a senior is knowing that for the things you like, this is the last time you get to do them, and for the things you don't like, it's the last time you have to do them!"