Coach Blanch Seals His 100th Win
On Monday, December 12th the Poland Lady Bulldogs played a game against Girard which they won 70-35 making their record 4-0. It was very a important game for Coach Blanch, making it his 100th regular season career win.
Ever since he started c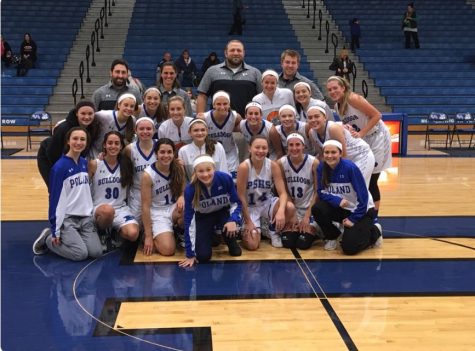 oaching PSHS Girl's Basketball, we have accomplished many amazing achievements. Coach Blanch is not about individual achievements and was very happy with a family atmosphere. Coach Blanch showed his gratitude for the team by stating,
"We do things together and every accomplishment we've made was possible because we are always working as a unit." – Coach Blanch  
The goals we've reached as a team so far have been made possible for us through his hard work and leadership. The time and effort he has put into this program has been greatly appreciated by the team and everybody who is involved with it.
Coach Blanch has a bright future as he continues with his dedication and hard work. Poland is very proud to have him and thinks he will be successful within the years to come.
News Video about Blanch: http://wkbn.com/2016/12/12/polands-blanch-notches-career-win-100/