Passengers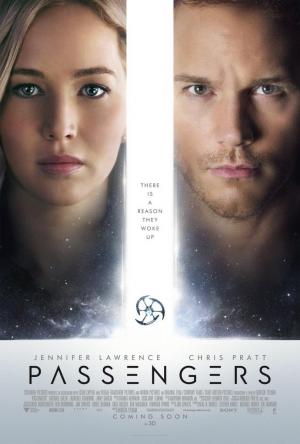 2016 was filled with movies that had extremely interesting concepts, but none of them like the movie Passengers. From director Morten Tyldum, best known for his work on The Imitation Game, comes a new type of Sci-Fi movie.
This film takes place on a passenger spaceship to a planet known as Homestead 2. Chris Pratt as Jim Preston and Jennifer Lawrence as Aurora, are two passengers who woke up out of hibernation 90 years too early. Soon after waking up they find out that there is a problem with the ship, and if not dealt with soon it will kill everyone on it. This movie has the perfect mix of humor, thanks to Michael Sheen's character Arthur an android bartender, action, and romance. The special effects are also amazing. The scene where Chris Pratt's character goes out into space looks so real, it's like being in the movie.
There are a few faults to the movie, though. The action part of the movie doesn't start until at least 50 minutes into the movie. Also, the romance seems a little bit forced at times and less like a major plot point and more of a way to get attention from female viewers. Overall, Passengers is a very entertaining movie, with some very good acting. The movie is a must see for Sci-Fi fans and even people who enjoy some romance.