My Experience on HelloTalk: The App Putting Foreign Language Skills to Use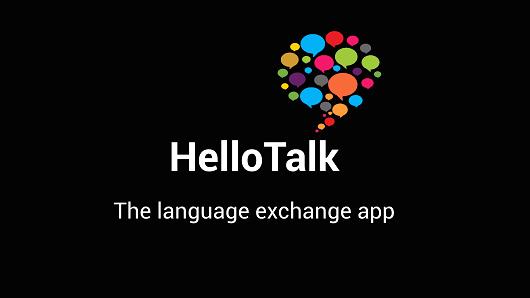 Technology has taken language-practice to an entirely new level; within just a few moments, your smartphone could connect you with someone from across the world to practice their native language, as they try to practice yours.
About a month ago, I stumbled across a YouTube video by Tia Taylor – a half-Nigerian, half-Jamaican, American-born Vlogger who is studying abroad in Italy – who discussed the many ways she improved her Italian skills, one being an app called HelloTalk.
Being that I'm avidly interested in Italian – and not that this app is limited to Italian, by the way – I took it upon myself to try it, just to see how effective it truly was.
And surely, it was simple: all you have to do is start conversation.
HelloTalk provides you with all the tools you need in order to directly dive into a conversation, such as translation, speech-to-text, grammar-correction, recording options, and transliteration. You can use the app with your own preferences, such as messaging those only in your age group, only your gender, and you can choose whether or not your personal information is displayed.
But, is it effective? Absolutely.
It brings monotonous classroom work to life. Using foreign language in a practical sense has allowed my memory to soak up all new ways to say things. Once you're given the opportunity to put your skills to good use, it's motivating to learn more.  Never did I think I'd be reviewing all of my notes from Italian 1, 2, and 3.
Not to mention, if you attempt to use new concepts, the native speaker can always correct you and point you in the right direction. And even if your attempt makes absolutely zero sense, it's a learning environment that poses no judgement. What's also interesting about HelloTalk is that you can send audio files of yourself speaking to the other person, and they can give you feedback on whether or not your pronunciation is correct.
Immersing yourself with those from the culture you are interested, you learn new things first-hand. For instance, I had no idea that Italians went to school on Saturdays, and that the majority of their tests are oral, not written.
Ultimately, I recommend this app to anyone that wants advance their foreign language skills – especially conversational skills that may not be used so often in the classroom.