PSHS Senior Lends a Helping Hand
Senior, Ryan George recently built a fence as a volunteer for a young autistic child through United Way in Poland, Ohio.
Prior to the building of the fence, George's father had asked him if would be interested in completing volunteer work for United Way. George had agreed to build wheelchair ramps and other projects, and soon after, his first opportunity to help a fellow Poland resident arrived.
George said, "The guys from United Way called and asked me if I'd like to come build a fence for a young boy with autism. I love doing anything that I can to give a helping hand, so I said, yes."
George was able to meet the child as well.
"He was a sweet kid. He gave me a fistbump after he got a cookie, and he was all around just a nice kid," George said.
George had prior experience in the field of carpentry, so the task was a familiar one for him.
"My dad is a carpenter, so I've grown up around working on small projects like building decks and roofing houses."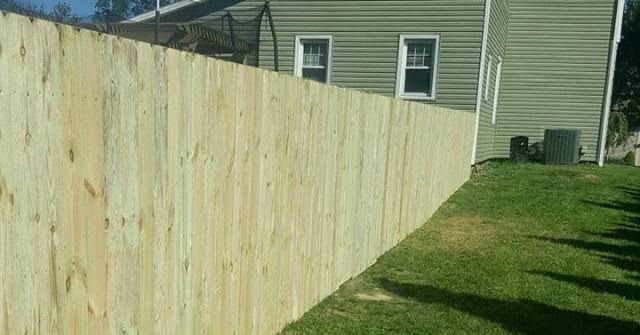 George agreed that he would volunteer again based on his recent experience.

He said, "My experience getting to do this for people who need it is fantastic."