Planning a Schedule for an Honors Diploma or Valedictorian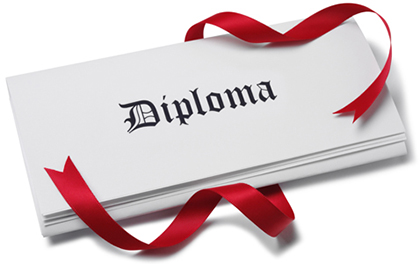 Next year is coming around the corner, and it is time to start picking different courses. However, there are a few things people might want to think about before picking their classes.
First, if one wants to become valedictorian,  find out if you are eligible. The requirements to become valedictorian include that one must take all advanced and A.P. courses and obtain an A. If a student did not take Advanced Algebra I in 8th grade, don't worry; students are still able to become valedictorian, but students may have to double up math classes by pairing Adv. Geometry with  Adv. Algebra II.
Upcoming sophomores, it is time to make the decision if you want to take your first A.P. class. Going in, you should know that APUSH requires a lot of time and dedication, and if you are in sports or in other activities, then, make sure that there is enough time to get schoolwork done.
Juniors, currently, there are about nine people left who qualify for valedictorian, and while people may be out of that race, there is still an opportunity for juniors to qualify for an honors diploma. To qualify for an honors diploma, there are eight requirements:
Cumulative GPA of 3.5

Four credits of Math

Four credits of English

Four credits of Social Studies

Four credits of Science

One credit of Fine Arts (They do not count from middle school.)

Three years of a language or two years each of two languages

27 or higher on the ACT
You only need seven out of the eight requirements to qualify.