Purple is the new Green
Art Club and The Purple Cat combine forces for the St. Patty's Day Parade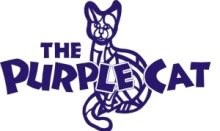 Recently, Mrs. Holub, the art teacher at Poland Seminary High School, has gotten involved with Purple Cat.  Purple Cat is a program that works to enhance the lives of adults with disabilities, and they are going to have a float at the Saint Patrick's Day Parade.  
Mrs. Holub's involvement with Purple Cat stems back to her friend who works there, who is in charge of the theater program, Golden String Radio, which works with developmentally disabled adults.  
"We've collaborated many times before," explained Mrs. Holub.  
Her friend has made a huge Leprechaun head and a pot of gold for the float.  This leprechaun and pot of gold are set in a garden, which is why she needs the flowers.  They will be placed around and on the outside of the float.
Mrs. Holub said that more student help is needed in order to achieve this goal.
Mrs. Holub needs all the help she can get since this isn't the only float she's making.  She's also in charge of the Friends of the Mahoning River float.  
Mrs. Holub said that students can "come in whenever you have free time, and I'll teach people how to make the flowers out of pop bottles."  
She added, "I need all the help I can get."
The Art Club is in need of some supplies too.
She said they can use "any sturdy sticks to put them (the flowers) on.  PVC pipe  or anything like that."  
So please, students, come in whenever you can to help out all of our friends from Purple Cat, and maybe even see your flowers on March 12 in Boardman during the Saint Patrick's Day Parade!