Speech and Debate Update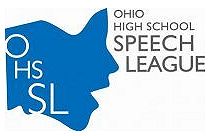 After two days of fierce competition, the Poland Speech and Debate team survived another State Tournament. The whole team competed to the best of their abilities and did a fantastic job. The Congressional Debater, Meredith Lea, broke to the quarterfinals and Noah Lee and Zander Carbon also broke in public forum debate.
For some of the team, this was their last tournament as an Ohio High School Speech League competitor, and we all at the Seminarian would like to say thank you for representing Poland Seminary for these past four years.
There are four tournaments left in the season: The Novice States, Congress National Qualifiers, NCFL Speech and Debate tournament in Louisville, Kentucky, and the NSDA National Tournament in Birmingham, Alabama.
Novice states are March 11th and all of the first year team members will be competing.
For the NCFL tournament we have Zander Carbon, Vincent Davila, Dylan Gordon, and Meredith Lea competing and hopefully more are selected.
Also, have as of right now, PSHS has five guaranteed competitors going to NSDA, Noah Lee, Zander Carbon, Vincent Davila, Dylan Gordon, and Nadine Jones.
The whole team is hoping to get more qualifiers after competition at Congress National Qualifiers.
We know how much Speech and Debate means to this team so, from all of us at The Seminarian, we all wish you good luck and hope you all have as much fun as possible at these last few tournaments.