Where are PSHS students getting their Homecoming dresses?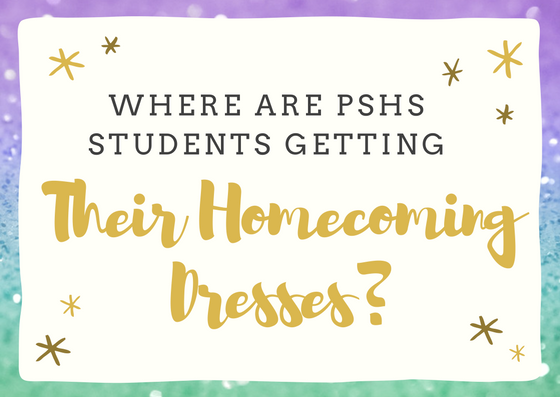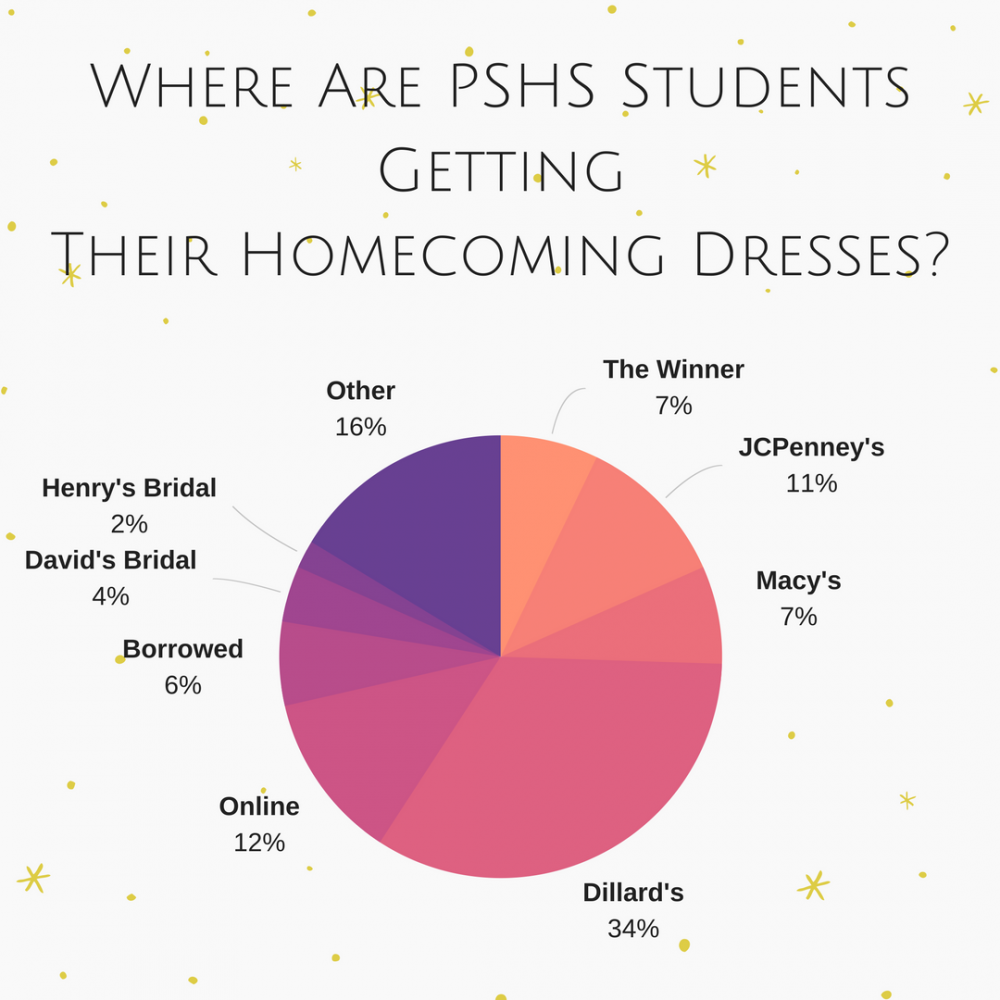 With the homecoming dance right around the corner, it seemed appropriate to conduct a survey to all girls in lunches A, B, and C on where they were all going to purchase their dresses. Having been able to survey 100 girls, the results may or may not surprise you.
The winning dress store? Dillard's. 34% percent of girls had success with this store, and after just facing 20 responses regarding Dillard's, we felt that it was best to start asking why with the more responses that came.
The common factor? Cheap price and a wide selection. This was agreed upon by the majority of girls we surveyed. One even got her dress with a buy-one-get-one-free deal, so she got her prom dress as well.
"I've gotten my homecoming dress there for the past four years," said one student.
Perhaps next year, the most chosen store will differ, but it doesn't seem likely based on the responses that we received.