How Poland Students and Teachers Celebrate the Holidays!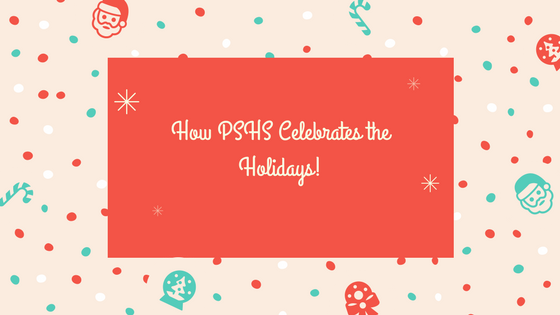 With the holidays right around the corner, many different traditions come into play for all the families all around the globe. A small snippet of these traditions are shown in PSHS students and staff.
Mr. Hvizdos and his family, especially when the kids were younger, pass around a "First Thanksgiving" book at the table, and everyone reads a page.
He says it is a "little thing [they] do to see all the things [they] should be thankful for."
On the Christmas side of things, Audra Lambert: junior, Maguire Franko: junior, Lindsay Roberts: senior, and many other students celebrate a German tradition of hiding a fake pickle ornament in their Christmas tree; on Christmas Eve, the pickle is placed, and when Christmas morning comes around, all of the kids search for it in hopes of an extra present and a year of good luck.
Roberts says that "[they] started doing it after I found out Santa wasn't real."
There is also a lot of Slovakian heritage in Poland, one of those people being Paige Kellgren, senior. On Christmas Eve, they do not have any meat the entire day. Kellgren said that this tradition started because many Slovakian families were too poor to have meat on Christmas Eve and Christmas Day, so they had to eat small the day before, so they could have a good meal on Christmas.
Kellgren says, "My grandma always makes this disgusting dish that I hates, so I mostly just snack all day."
Others with Italian ancestry celebrate the feast of the seven fishes on Christmas Eve.
And lastly, New Years gives way for an abundance of customs that we all inhabit. However, Ms. Gessler, soon-to-be Mrs. Kasten, has a unique way of ringing in the new year; instead of lighting fireworks, her family used to go on the front porch and bang pots and pans to signify a new beginning.
She said, "I believe we didn't do it last year, but I definitely did it when it was way past my age to be doing it."
Furthermore, many families create many new traditions everyday and still continue old ones from their ancestors. However, you celebrate the holidays, on behalf of the Seminarian, we hope you have happy and wonderful holidays!