Housing Options for College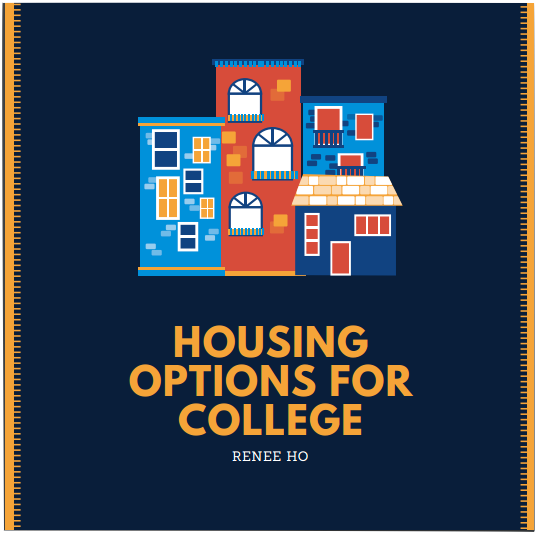 By now, all seniors should have finished applying to colleges and most have come to a decision on which college to attend. Unfortunately, for many, the college process is not over yet. One of the biggest steps in the college process is choosing where to live and the type of housing to move into. For most, this is the first time living away from family and making the right decision can be very daunting. To make it easier for everyone, here's a list of housing options and the benefits and disadvantages that come with them. Remember, it is different for everyone!
On-campus
Living on-campus can be very beneficial for students. It has been proven by some studies that students who live on-campus for their first two years are more likely to continue their studies than students who don't.
Pros: 24/7 assistance provided, an easier transition to college, shorter commute to classes, safer, comes with a meal plan, so you don't have to worry about your meals,  
Cons: Usually more expensive than off-campus housing, less privacy with sharing a room, smaller living space, may have to follow school policies
Off-campus
Living off-campus can also be very beneficial for students. It forces students to be more independent, elicits more freedom, and some students prefer leaving campus to unwind from school.
Pros: More privacy, more freedom, lower living costs, can choose roommates
Cons: Longer commute to classes, no assistance if needed, have to pay for utilities, housing quality depends on financial status
To make the best choice, think about the type of college experience preferred, and take a look at the budget before coming to a decision. Both options come with positives and negatives, and there is no right or wrong decision since this is a subjective matter. At the end of the day, it all comes down to personal preferences.