Mrs. Simko's Wall of PSHS Student Accomplishments
As most students know, Mrs. Simko has been collecting newspaper articles and snippets of students when they are featured in The Vindicator, Town Crier, and Poland Neighbors. She has been collecting these snippets since she started teaching in her current classroom, sixteen years ago. She started to collect these snippets to "give kids pride in their accomplishments and to cover the wall."
Mrs. Simko added, "Also, not everyone gets the newspaper."
According to Mrs. Simko, she loves to see past and present students come in to see themselves or others being showcased on the wall. It changes the entire environment of the classroom. It makes the room more positive and just a nicer room to be in.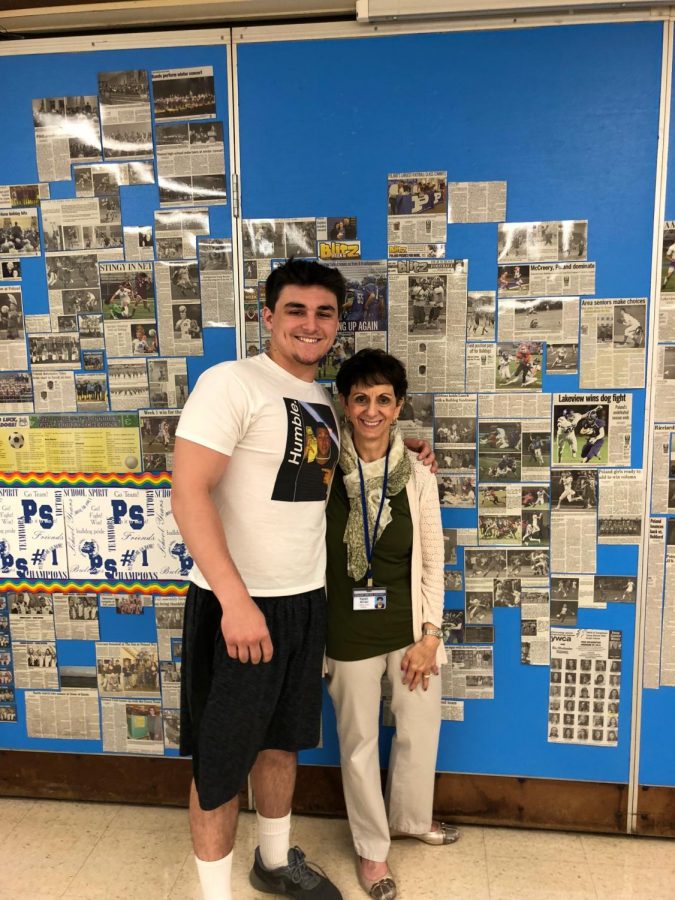 The slogan on the wall used to say "PSHS: The Time of Your Life," but the letters were lost when the wall was being painted from greenish yellow to the vibrant blue that it is today, so the slogan was changed to "PSHS: Bulldog Pride."
The original slogan was chosen because Mrs. Simko stated, "It truly is the time of your life; you have a lot more freedoms now than you ever did when you were in grade school."
By the end of the third quarter, the wall really starts to fill up with newspaper clippings and photos.
"It looks like a big puzzle," Mrs. Simko said.
At the end of the year, photos and articles are distributed to the appropriate staff members. For instance, Mr. Banfield receives all of the athletic articles, and Mr. Hvizdos receives the articles featuring the music department just to name a few. 
Then, the following year, the process starts over.
Thank you, Mrs. Simko, for all that you do!