What Did Toys 'R' Us Do Wrong?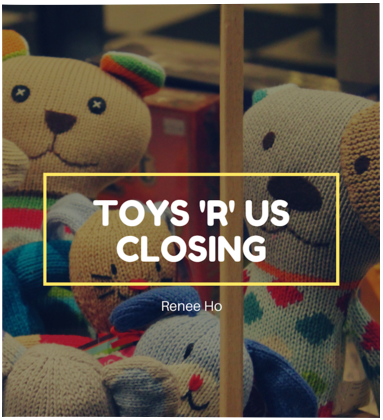 Recently, what was once the largest toy retailer in the world, told its employees that they're closing or selling all of its stores in the United States. This not only shocked its employees, but it also came as a surprise to everyone whose childhood included the iconic brand.
Here's a survey of students at PSHS about where students have shopped for toys in the past: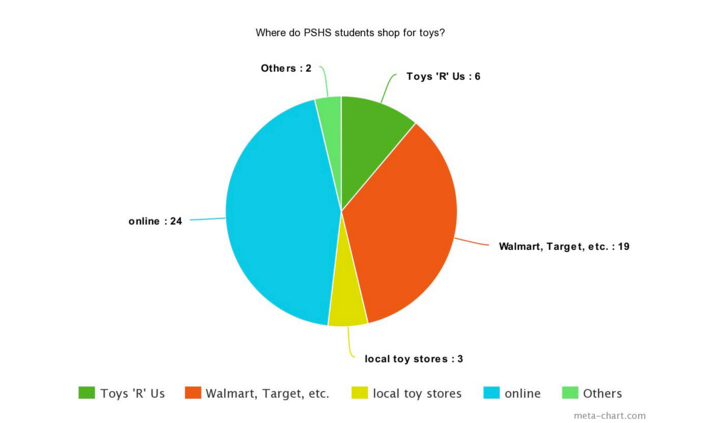 Founder Charles Lazarus called Toys 'R' Us "a supermarket for toys" and he was accurate. Toys 'R' Us was the place children begged their parents to go to because of their large selection of toys to choose from. No other store came close to the wide selection they offered, and it was their biggest selling point. So what changed?
Arguably, it started with the rise of big chain stores like Walmart and Target, not only do they offer a toys section, but they sell groceries and other everyday items. Parents became less inclined to go to Toys 'R' Us since it doesn't offer anything other than toys. Some parents would rather go to Walmart and get their grocery shopping done while their kids are entertained in the toys section, killing two birds with one stone.
Then came Amazon, the largest internet retailer in the world. They not only offer almost everything on their site at a cheaper price but they make it easy; with a few clicks, your item will be delivered to you in a few days. Toys 'R' Us and Amazon had an early partnership in 2000, but it ended in a court fight, which Toys 'R' Us eventually won. Toys 'R' Us was drowning in debt and they lost their footing in the e-commerce world. They ran out of funds to differentiate themselves from their rivals, eventually leading to their demise.
Now, Amazon is considering buying some Toys 'R' Us stores. Not because they want to maintain the brand, but because they want to expand their retail stores. Although Toys 'R' Us is closing all of its stores in the United States, they are keeping all of its Canada stores open. They have received multiple offers for their 82 stores in Canada.
It is safe to say that Toys 'R' Us made a costly mistake by not differentiating themselves from their competitors. Unfortunately this is the end of Toys 'R' Us in the U.S., but if you would like to visit their stores to take a walk down memory lane, feel free to take a trip to Canada and visit any of their stores.