Branching Out – Yoga with Mrs. Haug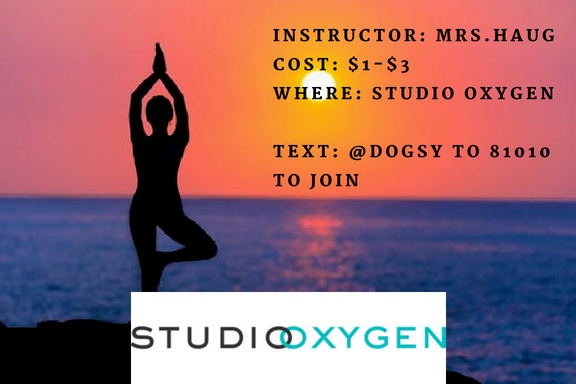 When people think of huge muscles and fit bodies, their minds automatically picture weights and endless amounts of cardio. However, Mrs. Haug, a former teacher and, alumni of PSHS, has a different perspective. 
Haug shared "Yoga can not only benefit your physical and mental health tremendously but can unite the PSHS community." 
Due to this goal, Mrs. Haug has decided to start her own yoga classes which are open to any student, athlete or not, wanting to attend.
The benefits of yoga go much deeper than just stretching; the physical and mental advantages are incredible. Most athletes feel the only way to gain muscle is endless hours in the gym, but switching up your workout with yoga can help build muscles throughout your entire body. This also strengthens your flexibility, helping to avoid serious injuries to athletes. These aren't the only benefits you will be receiving; yoga has many advantages mentally- helping you to control your mind better which in turn could make you happier.
Haug explained, "Yoga could help students not only in their sport but also in the classroom, teaching you to control your mind and focus on breathing in stressful situations."
The yoga classes will be held at Studio Oxygen, the Poland branch, ranging from only $1-$3 depending on the class size. Mrs. Haug herself will be the instructor of these classes. If you are interested in additional information about these classes, text: @dogsy to 81010.