National Merit Semifinalist status reaches Poland
Seniors Samuel Delatore and Jacob Snyder were recently selected as semifinalists for the National Merit Scholarship with the possibility of becoming finalist in February of 2019.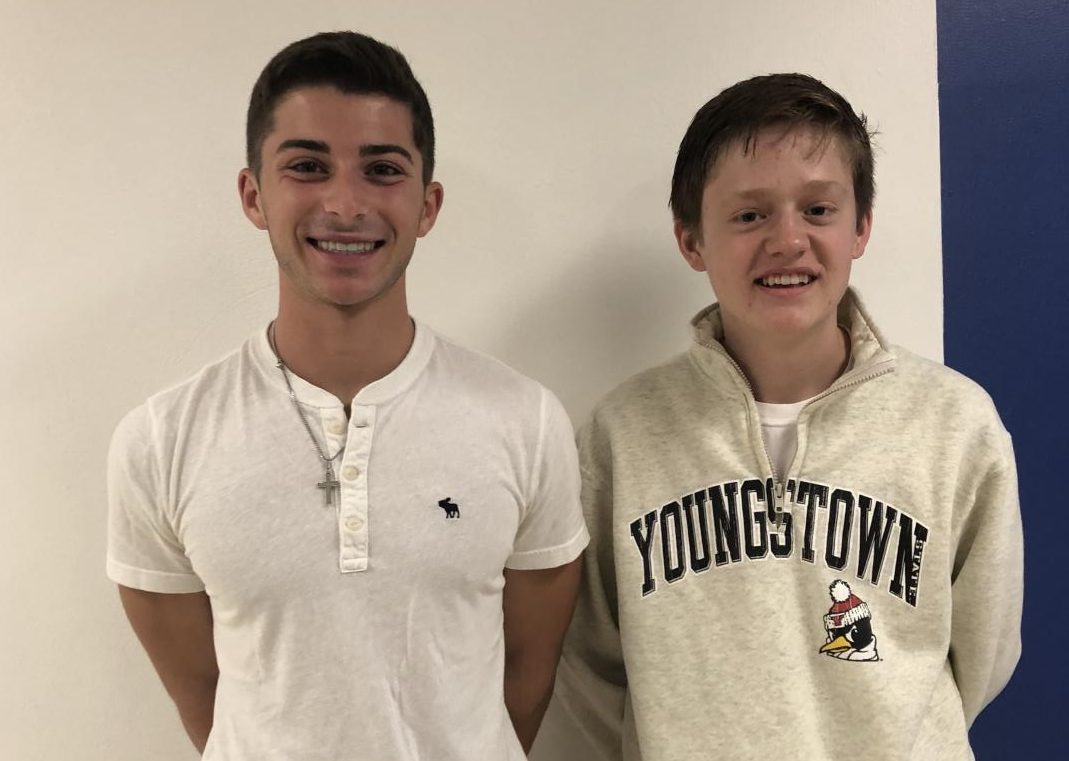 According to Nationalmerit.org, students across the nation are chosen based on "abilities, skills, and accomplishments."
PSAT, ACT, and SAT scores are considered. In addition, applicants had to write a qualifying essay.
According to Nationalmerit.org, "16,000 [semifinalists], which is about one-third of the 50,000 high scorers, are selected.
From the semifinalists, 15,000 will be selected as finalists, but only half of those finalists will win. There are scholarships attached to that final qualification. The winners will be announced sometime in May.
According to Principal Mr. Snyder, "It's very impressive how well rounded and how amazing both of these kids are, while being able to achieve these amazing scores."
Delatore and Snyder have many activities outside of school, but both are able to balance their activities and still maintain high academic scores.
Delatore said that "he always finds a way" to balance his time.
Outside of school, Delatore is a part of an Ohio math team that travels around the country for competitions. He also is a member of the tennis team.
Snyder said that he has designated study days to balance his activities.
Snyder is very active with the golf team and other school organizations.
Both have higher education aspirations.
Delatore said that he is "applying at many colleges," such as Ohio State, Carnegie Mellon, MIT, Harvard, Princeton etc.
He plans to study computer science.
Snyder is also considering multiple colleges, such as Ohio State, Miami University, and Yale. He said that Yale is his dream school.
Snyder is deciding between business and law.
There have been many commended students at Poland. However, Principal Snyder said that the last time Poland had a semifinalist/finalist for the National Merit was in 2009.