Foreign Exchange students experience Poland
This school year, Poland Seminary High School has four foreign exchange students for the 2018-19 school year, and the students are enjoying student life and academics.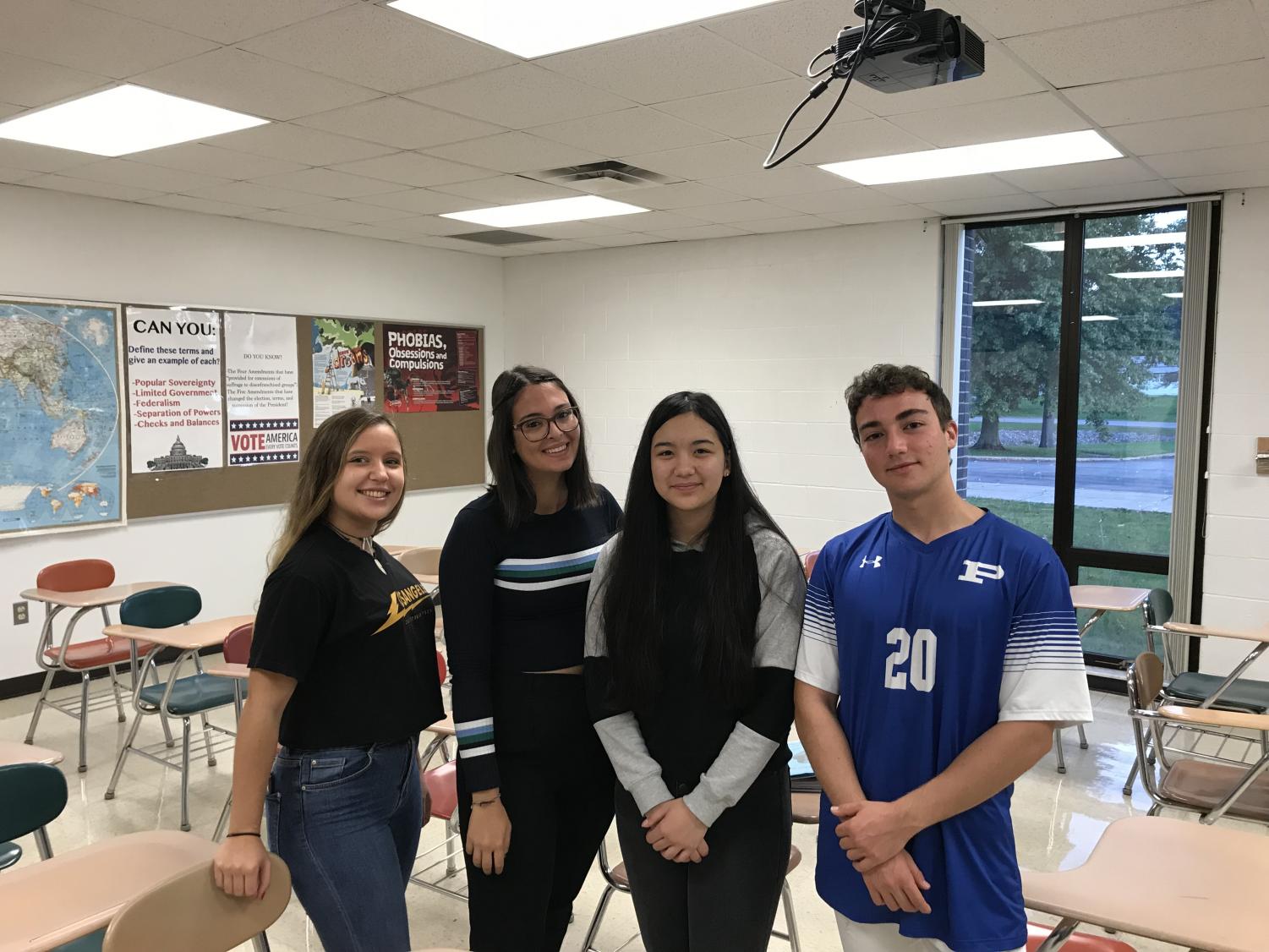 The foreign exchange students include juniors Ayazhan Fazylova from Kazakhstan, Samuele Franceschetti and Alice Corrias from Italy, and sophomore Isabel Tabares from Spain.
Each of these students reflected on similarities and differences between the United States versus their home country. Some of these differences may be surprising.
These countries do not have the same holidays that students in Poland, Ohio have like Halloween, Thanksgiving, and St. Patrick's Day, and they have different clothing styles and shoes.
Fazylova reflected that in America students "show school spirit with hoodies and tee shirts, but they don't have that in our country. You also wear crocs or socks with sandals, which is not normal in Kazakhstan."
Franceschetti also touched on the dress code topic, stating, "In our school, we do not wear our game jerseys or have a dress code."
Dealing with more specifics about student life at school, academics and classes are also fairly different.
Tabares shared differences that she has noticed. She said that at her school in Spain, students are assigned to the same classes and see each other all day similar to what many students at Poland experienced in elementary school. 
Tabares said, "When you go to a class, different people go with you. In Spain, you travel together to each class. Also, here we can take foods classes, and I cannot in my country."
After the first few weeks of school, the students are thrilled for the rest of their stay here.
Corrias said, "I am very excited to see Prom here."
The other students are feeling the school spirit, dealing with football games and dances.  Also, just being able to travel around and see the country is a source of excitement in itself.
Students, be sure to say "hello" to the new students and make them feel welcome when you see them in the halls and in class!