Getting Fit with Coach B
Ever wish you could meet all your fitness needs in just one class period a day? That is exactly what Senior Stephen Carney says Coach Brungard's fitness class can do for you.
The fourth period class gives a chance for our students to be competitive again: in the weight room, in the classroom, and in sports.
"Just being able to be active with them, while watching the kids compete, that's something we lost in the regular PE classes. Since the waiver system was installed a few years ago, I lost about 95% of the athletes out of the PE classes, so to see them compete at a high level again is refreshing for me," said Coach Brungard.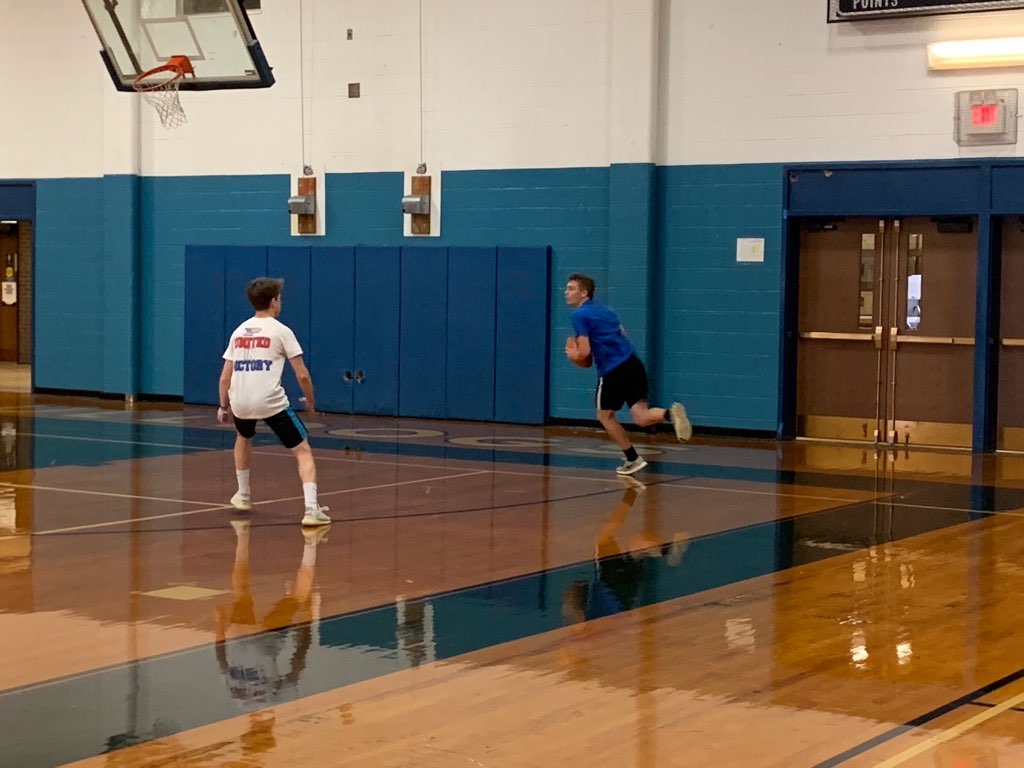 Junior Stephen Madick says that they play anything from football to soccer and even tennis and frisbee.
A game the class highlights is "Razzle Dazzle Football," a crossover between ultimate frisbee and football.
Carney says, "My favorite competition days are Razzle Dazzle football days. I love scoring touchdowns and Razzle Dazzlin' on my opponents."
Coach Brungard says that his students like the competition days the most but thinks they are starting to enjoy the lifting part too. Seniors Stephen Carney and Adam Rumble both back up Brungard's statement.
"We play sports in a competitive manner, and we love getting swole in the weight room," Carney says. 
"My favorite part of the class is getting swole and hitting them fat stacks of iron," Rumble says.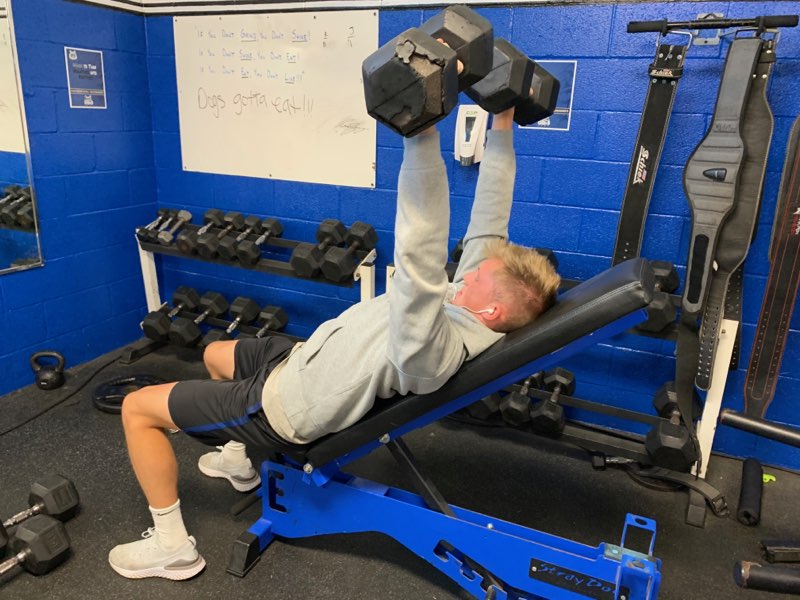 Brungard adds that students do earn a half credit for the class now. He notes that "it is another option for kids who want a class that will help with eligibility. It is a half credit class. It is another option for the students to compete and add fitness to their day."
He also believes that this class provides great skills for students to carry on with them after high school.
 "For any kids that don't mind being active, it's a different class from all the other ones they're going to take.  It will give them a variety of skills that they can take into their adult life, so hopefully, they can stay fit, stay active.  If they enjoy sports, I think they will definitely like this class."
Carney strongly encourages students in the future to take this class if they want to get fit. 
He noted, "This is the best class in the school hands down."