Challenges in a Modern World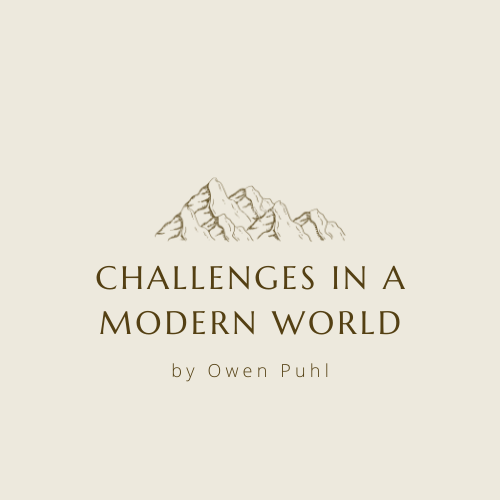 At one point or another, everyone feels challenged. By not knowing what to do, we eventually trailblaze a solution. These solutions come in many shapes and sizes in an attempt to learn for the future. But in one way or another, these changes to our cognitions alter the register of one specific word: challenge. 
For a word whose meaning differs among society, the threshold for a challenge is hard to define. So I asked guidance counselor, Mrs. Calderon for some direction:
She advised, "Challenges are a good thing [to have] because [they] allow you to develop skills that will be transferable to you in a personal, social, or academic way."
However, not everyone has this view. In many cases, overcoming a challenge means avoiding the challenge. While this can sometimes help, it may also create the next challenge: what to do when it could possibly come again. Or maybe, one correlates feeling challenged with feeling overwhelmed. 
"A challenge can become negative if you don't have the right support in place and cannot overcome the challenge. If you feel like a rut and cannot get out of a challenge you should always ask for help. If there is one thing that I can stress, ask for help." Mrs. Calderon expands.
What determines or changes the outcome of a challenge are the coping strategies used. One of the best places to develop this is when you may feel overwhelmed! With nothing to lose, choose to make that positive environment for yourself!   
"If you have that foundation it shows that you can overcome adversity in a way that will allow you to positively become successful and show growth. I think challenges also allow you to determine a good support system Whether it be support from friends, parents, or your own coping skills. Coping skills like walking, listening to music, or journaling can help overcome challenges."
Building up from a challenge is an immense show of character. But, this show almost never happens alone. 
"Teachers, counselors, or any other administrators are always here to help shape your environment to work for you. Our doors are always open to make your challenges more manageable. Do not be afraid to ask!"
The problem is hard, but is needed for the solution. They go hand in hand. So, the most important thing to note is that when there is a problem, there is always a solution!