Will there be a winter dance anytime soon?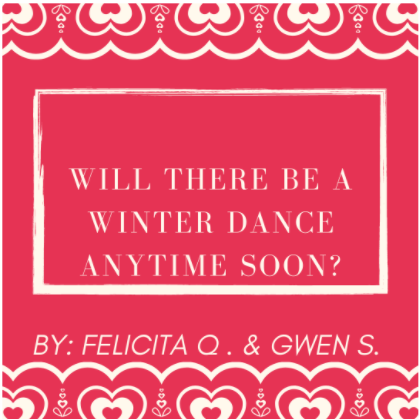 In the past two years, Poland has not had a Sweethearts Dance. Most schools around this area have some type of dance in the winter which may be a homecoming or sweethearts.
The main reason it was eliminated was lack of interest from the student body. 
Mr Snyder, the high school principal, said, "We haven't held a Sweetheart Dance since 2019. We sold less than 100 tickets for it which caused it to lose money. It was a trend with the winter dance that led to not having it any longer."
Some students wondered if it was possible to bring the dance tradition back.
Mr. Snyder said, "As for revisiting it, it would have to be discussed and logistics and finances looked at since having a dance can be expensive. In my 13 years here, it was never really big."
One of the potential issues may be that it was so close to Prom as far as dates go.
Mr Snyder said, "When we spoke to kids, especially the older ones, it was caught in the middle with homecoming in October and Prom early May; students didn't seem as interested."
Overall, Sweethearts Dance, historically, was not popular. However, many students want a winter dance because they want the experience to dress up and have a special night with their dates. 
Everyone has a different opinion with dances; others like them, and some may say that they are not huge fans of dances, and we understand both sides. 
Homecoming is one of the biggest dances in high school arguably. 
Maybe, in the near future, Poland will decide to have a winter dance, and many people will be up for it hopefully.