PSHS 2022 Senior Parking Spots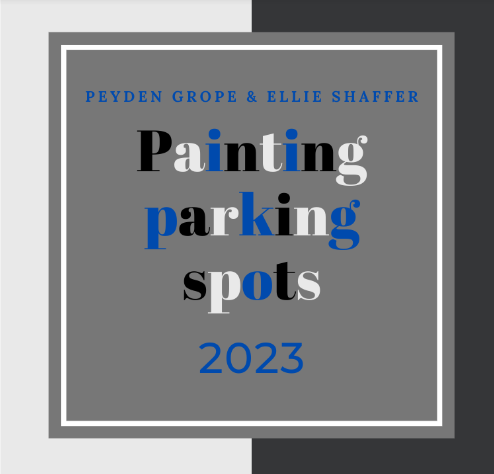 With the 2023 PSHS  Senior Class graduating, the school decided to give the seniors a memorable opportunity to start off the year.
Over the summer, The Poland Board of Education discussed the topic of senior parking spots when addressed by a couple of seniors from Poland Seminary High School.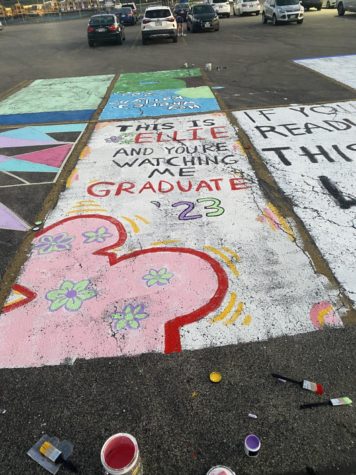 We started off the interview process by asking some seniors and juniors.
"What are your thoughts on the new senior parking spots?"  
"I'm excited that we're allowed to paint them now, and I'm looking forward to doing it next year," says Grace Weimer, a junior student. 
"I'm really glad we got the opportunity to paint our spots this year," says Bella Beight, a Senior at Poland Seminary. 
Sadly, the first day we were supposed to paint parking spots the weather was bad, and it had to be canceled and rescheduled. 
The new date was moved to Thursday, September 8, and there were about 15 students who attended with the following date being September 10.
We also asked a student if they are to do this next year what changes would she make?
"If they do this next year for the juniors, I feel like they could lower the price. I know I spent around 150 dollars to pay for the spot and the supplies, and I feel like more people would do it if it was cheaper," says Kailyn Assion, a senior.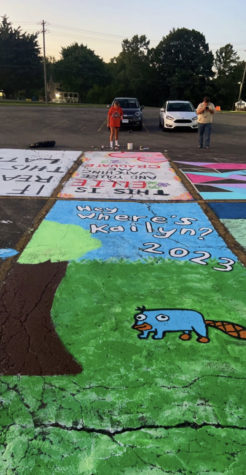 With all that being said, the seniors are very grateful they got to be the first class to experience this and for everyone that made this happen, such as the principals, superintendent, and the art teacher for volunteering to help all of the students paint.