Poland Little Bulldogs Cheer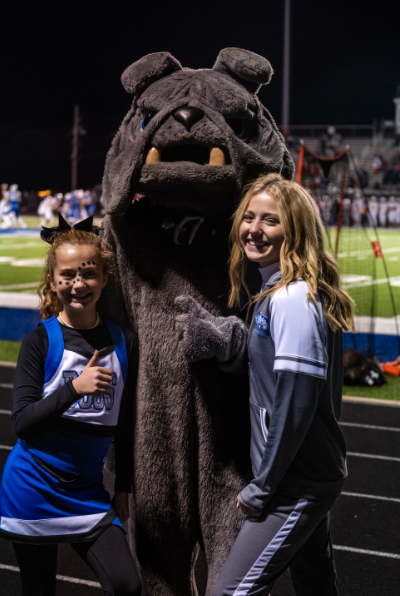 Friday, September 23, Poland played Niles for their 2022 Homecoming game. The Poland Seminary Cheer Team invited the Varsity PLB (Poland Little Bulldogs) Cheer Team to join them in cheering on the highschool team during the first quarter. 
Poland Little Bulldogs Football and Cheerleading is an organization that allows kids to start young with tackle football and cheerleading from Kindergarten to Sixth Grade. The teams are split into three age groups- Bantam (K-2), JV (3-4), and Varsity (5-6).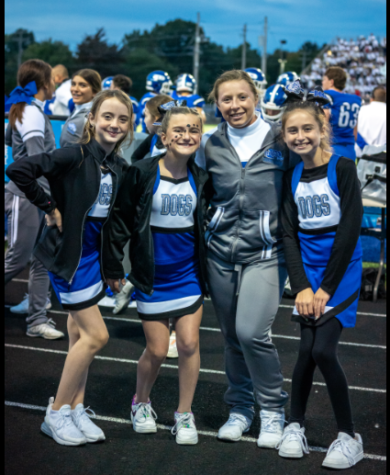 The Poland Little Bulldogs Cheer Team has been attending one varsity home game, usually Homecoming, every year. Along with the Varsity PLB Team joining the sidelines, the middle school and freshman cheer teams were also invited. All teams participated in many sideline cheers, chants, as well as band dances.
This opportunity to cheer with the younger girls is something all the high school students look forward to each year. Junior Gabi Rondon, shares that her favorite part of cheering with the girls is "Remembering my young times in PLB and having nostalgia of the cheers". 
Junior Paige McGivern recalls that her favorite part is how much the young girls want to cheer with the older girls; "The little girls look up to the high schoolers so much, so it's so exciting to see how much they enjoy being with us".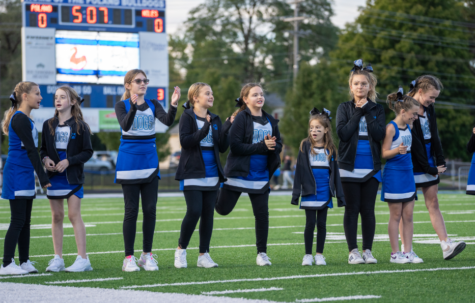 Junior Popi Kindinis, shared "I really enjoyed watching the little girls grow from last year, and it was also very exciting to see how much they look forward to cheering at a varsity game."
The high school cheer team volunteers as assistant coaches for PLB's weekly practices to prepare them for their games each Sunday as well as their yearly competition. This year has been the first time the Freshman Cheerleading Team has also been given the opportunity to coach the girls. The 2022 competition takes place Sunday, October 2nd, at Lakeview High School. 
On being asked their favorite part of coaching, Rondon, McGivern, and Kindinis all agreed that they love how fun the girls are to coach and how excited they are to cheer and perform at competition. 
Even though the PLB girls are young, their love for cheering on the sidelines is strong and the memories they make on this team will be everlasting.