Poland's Sensory Room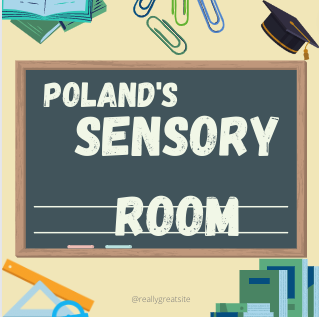 "A sensory room can be a quiet space with a variety of equipment that can provide students with the ability to calm and focus in order to be better prepared for learning and interacting," says Poland Superintendent Craig Hockenberry. 
The Poland Middle School recently raised enough money to open a special kind of learning environment for Special Education students. In this exclusive interview with the superintendent, he elaborates on what this room is and how it came about. 
"It can help all people improve processing. Some of the equipment we plan on purchasing will help with visual, auditory, and gross motor skills. This room will provide sensory breaks, or what some people call "brain breaks" to students. For anyone who is over stimulated, calming sensory breaks are helpful," said Mr. Hockenberry. 
So how did this idea come about? According to Mr. Hockenberry, there were many people in the community who agreed on the need for such a place. After that, the idea took off and the community embraced it. 
"We had tremendous support from local businesses, staff, parents, and the Poland Board of Education," Mr. Hockenberry exclaimed. "They raised over $12,000 in just one month.  During Thanksgiving week, the flooring, walls, and electric were completed, and soon, the supplies will be ordered which will complete the timeline.  Usually, these types of  projects develop slowly; however, the rapid response by our community is truly amazing."
Since then, the Poland community has only sung the sensory room's praises.  So the next question is this: Would a room like this have any use in any of the other school buildings?  Here is what Mr. Hockenberry had to say:
"We have students at every building who would benefit from a sensory room.  We really appreciate the responses; hopefully, we can expand in the middle school and the high school."