Catholic Youth Retreat 2023 at Holy Family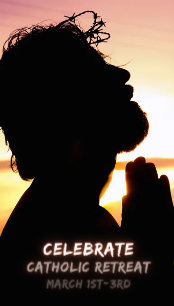 On March 1-3, Holy Family will be hosting their annual Celebrate retreat for the 2023 year.
"Celebrate" is for high school students in their junior year. A Catholic Religious event, the weekend camp features many Poland Seniors who are counselors this year. 
Senior Francesca Rubesa explains, "It's a weekend that inspires us to form a greater connection with God while creating a solid Christian community amongst other kids our age. It's a really beautiful experience."
This is an event that's taken months of planning from the seniors in order to create an impactful experience for the juniors. Additionally, they've taken what they learned from the weekend to build on their own convictions. 
"We've been building a connection with the other seniors," said Senior Ellie Shaffer. 
She added, "We want to give the juniors a welcoming environment and make them feel as welcome as possible."
If you or your children are in the Youngstown area and have an interest in building your relationship with Jesus, then you should contact one of the following:
Mr. Al Pompeo (Head Adult Supervisor): [email protected]