Dogs for Charity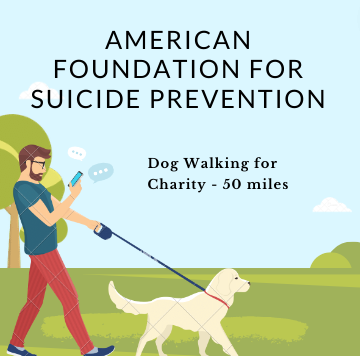 This March, the American Foundation for Suicide Prevention (AFSP) is posting a challenge to walk 50 miles with your dogs. This challenge takes place over all of March and requires registration through their website or through Facebook. 
To begin this challenge, you will need to sign up on their website and start a fundraiser in your local community. When you receive your first donation, you will be sent a bandana for your dog in recognition of your support. The goal of the challenge is to help you and your dog stay motivated while supporting and spreading awareness about the importance of this organization. 
The group only has one request: when walking beware of the risks you may take when completing the challenge. They ask that you keep in mind the condition of your dog, and only take the recommended amount of walks that a veterinarian would recommend for your dog's age. 
This is a worthwhile endeavor for many reasons. Happy walking!