2023 Arnold Sports Festival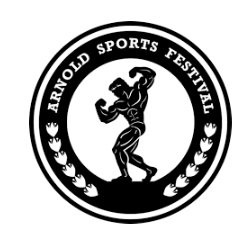 Over the first weekend of March, the Arnold Sports Festival is held at the Greater Columbus Convention Center in Columbus, Ohio. This event was a festival of many different sports, such as strongman, bodybuilding, powerlifting, foosball, medieval fighting, and ninja warrior to just name a few. Athletes from all over the world compete in these competitions. To compete in the Arnold is a badge of honor; someone who qualifies to compete there is at the pinnacle of their sport. So, it's needless to say that the sports were very entertaining, especially the oddball sports such as medieval fighting.
Along with the countless competitions, there are a plethora of booths of companies promoting their product. For many of the smaller companies, this weekend makes or breaks their year sales wise. Most of these booths have samples of their products to get the brand name out. Some other booths will have competitions for a bigger item that they sell with hopes of drawing a crowd and spreading awareness of their brand. 
There were noticeably more people in attendance this year compared to last. Also, the addition of Jiu Jitsu on the main floor took up a lot of space and unfortunately drew a large crowd which made navigating the event a nightmare.
Last year, Covid was still a big scare, so the attendance was lower; however, bigger companies such as Celsius or Reign, who are known for giving away a large amount of free product, ran out part of the way through the event Sunday which was also leading up to the event, the schedule and map of the event was not as promoted compared to last year.
This year, there was an app that contained the information that we all needed; however, this app was not promoted on any social media. This left most attendees wondering where certain sports or booths were and even missing the competition outright. This lack of information, however, led to a greater surprise when lost attendees met a celebrity of theirs or sat down accidentally to watch a sport they didn't know existed.
Both of those happened to me actually, I met world record powerlifters completely by accident. This year, there were less 'celebrities' walking around the event. Most big names at the Arnold were affiliated with a booth which drew a large crowd and thus lowered the likelihood of you actually meeting that person, not to mention the massive time commitment that took which could be spent elsewhere.
Overall, the event was a load of fun. Meeting up with friends and meeting new people is always a good time, not to mention the amount of free products is not a bad touch.