Week 5 – Fantasy Football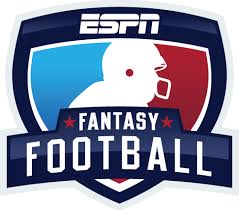 *Projected points are top 3 at each position based on standard leagues
QB– Andrew Luck-IND (Projected 22.64 points) SUN 1:00 PM vs CHI
      Tyrod Taylor-BUF (Projected 20.10 points) SUN 4:25 @LA
      Derek Carr-OAK (Projected 19.54 points) SUN 4:25 vs SD
RB– C.J. Anderson-DEN (Projected 22.40 points) SUN 4:05 PM VS ATL
       David Johnson-ARI (Projected 22.20 points) THU 8:25 PM @ SF
       Melvin Gordon- SD (Projected 20.50 points) SUN 4:25 PM @ OAK
WR– Antonio Brown-PIT (Projected 15.30 points) SUN 1:00 PM vs NYJ
       Jarvis Landry-MIA (Projected 13.90 points) SUN 1:00 PM vs TEN
       Alshon Jeffery-CHI (Projected 13.80 points) SUN 1:00 PM @IND
TE– Gary Barnidge-CLE (Projected 10.70 Points) SUN 1:00 PM VS NE
       Eric Ebron-DET (Projected 10.30 Points) SUN 1:00 PM VS PHI
       Kyle Rudolph-MIN (Projected 10.30 Points) SUN 1:00 PM VS HOU  
K-Andrew Franks-MIA (Projected 14.00 points) SUN 1:00 PM vs TEN
   Dustin Hopkins-WSH (Projected 14.00 points) SUN 1:00 PM @BAL
   Connor Barth-CHI (Projected 11.00 points) SUN 1:00 PM @IND
DEF– Arizona Cardinals- (Projected 12.00 points) THURS 8:25 PM @ SF
       New England Patriots- (Projected 12.00 Points) SUN 1:00 PM @ CLE
       Minnesota Vikings- (Projected 12.00 points) SUN 1:00 PM VS HOU
Waiver Wire Targets week 5
Jordan Howard RB, Chicago Bears
It was Howard's 1st week starting for the Bears and he did well for them. He had 23 carries for 111 rushing yards and 21 receiving yards on 3 catches. With Jeremy Langford on the shelf for several more weeks, it appears Howard will have a sizeable weekly workload fantasy owners can rely on.
Bilal Powell RB, New York Jets
Matt Forte was seen on a cart heading for the Jets' X-ray room after the Week 4 loss to Seattle, but there has been no word on his injury yet. Powell needs to be a priority add this week based on his recent performances. Also, the chance that Forte suffered an injury could cost him playing time. Over the last two weeks, Forte has managed just 107 yards on 33 touches, while Powell has amassed 151 on 20 touches and has seen more than twice as many targets in the passing game as Forte (16 to 14). If Forte misses time, Powell would likely inherit close to a featured-back workload in an offense that, while sputtering, can still move the ball.
Terrance West RB, Baltimore Ravens
Justin Forsett was released earlier this week which will pave the way for Terrence West. He got the call that he was going to be starting against the Oakland Raiders last Sunday. He delivered with 113 yards and a touchdown on 23 carries. With a quality outing like this he should certainly have the lead role next week vs the Redskins.
Terrelle Pryor WR, Cleveland Browns
Pryor proved again that he's an NFL quality  wide receiver. He hauled in 5 of his 9 targets for 46 yards and 1 touchdown this week vs Washington. Not to mention he beat Norman in coverage on of the best corners in the league. Pryor is almost always the best athlete on the field at any given time and is demonstrating impressive levels of positional technique with each passing week.
*Based off of NFL.com