MLB Playoffs- 2 teams out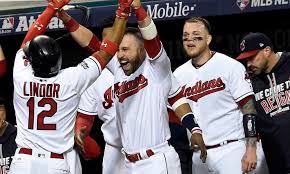 (AL) With the MLB playoffs in full effect, two teams are already knocked out of the intense playoff race. The Toronto Blue Jays completed the 3 game sweep of the Texas Rangers, this was by using their greatest attribute, their bats. The Blue Jays outscored their opponent 22-10 throughout the series. Similar effects happened to the Boston Red Sox and the Tribe brought their brooms to Fenway to complete their sweep as well. As the Red Sox were arguably one of the best hitting teams during the regular season, they just didn't have th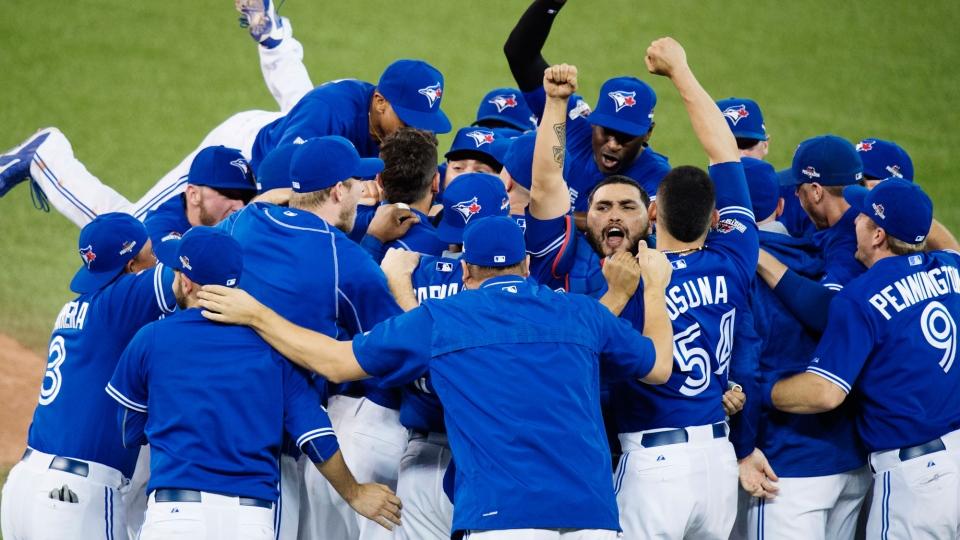 at same momentum coming into October. As the Indians inched past the Red Sox in 3 close games. The Indians barely outscored the Red Sox, only by 15-7 neither team really had the bats going, except in game 2 when Cleveland shut out the Sox 6-0. The Cleveland Indians will now go onto play the Toronto Blue Jays in a 7 game series for the ALCS.
(NL) So far none of the NL teams in the race are knocked out. T
he Los Angeles Dodgers are still in a intense competition with the Washington Nationals. The Dodgers are down 2-1 in the series and are trying to avoid elimination tonight. Same situation for the Giants and Cubs as the Cubs are leading the series 2-1, the Giants are looking to even up the series and force a decisive game 5 against the red hot Chicago Cubs.