Life Changing Phone Call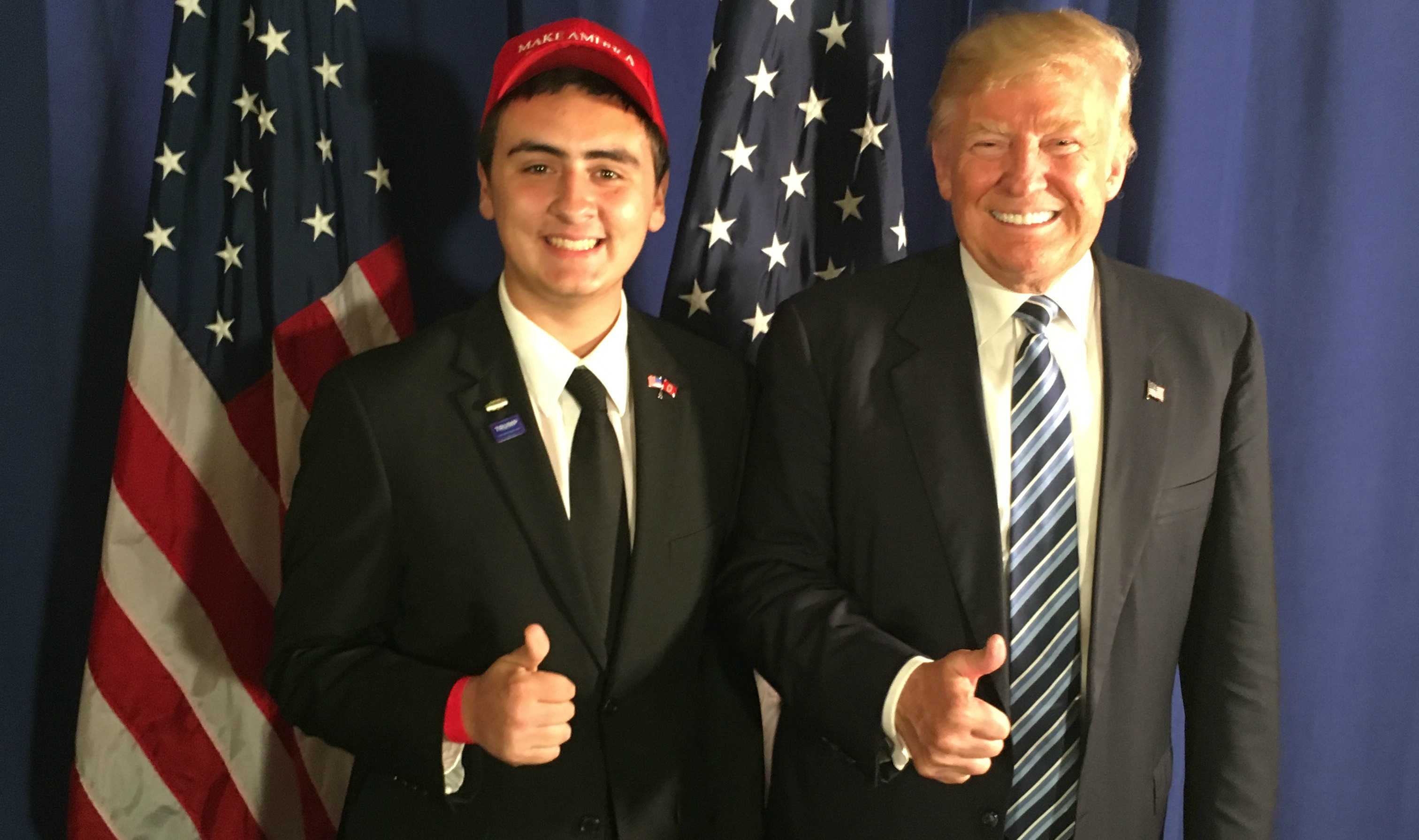 On Tuesday the 15th, a student's life changed from an unexpected phone call from the millennial outreach director for the Trump campaign.
"They told me I had the opportunity to go backstage and do a meet and greet and photo op with Donald Trump, due to all of the volunteering that I do for the Trump campaign, and for the Mahoning County Republican Party. I was in shock for a little bit after the phone call, and was very excited! Unfortunately I was sworn to secrecy and couldn't tell anybody, which was the hardest part," Senior Jeff Vrabel said.
Only a limited amount of people got this opportunity to meet Trump. The nine lucky people went down to a small locker room with a few secret service guards waiting for Trump to arrive. Vrabel had never been so excited.
" When I got up to him I introduced myself and he asked what school I was from. I told him Youngstown State and Poland Seminary, to which he said YSU thats a great school. He asked me if there were a lot of people getting involved in the area, and I told him yes, 6,000 democrats switched over to vote for him and we were gonna win Mahoning County," Vrabel said.
. After the meet and greet, Vrabel was lead to the VIP section in the front row for Trump's speech. About five thousand people showed up to watch the speech that lasted 45 minutes.
"The unification at this rally alone was simply amazing. Everybody, no matter their race or ethnicity or hobbies, came together, and all the sudden we were Americans, reciting the Pledge of Allegiance, and singing the national anthem. This rally overall was simply amazing and an experience I will remember and cherish for the rest of my life, regardless if Trump wins on November 8th," Vrabel said.