174 Year Drought
Indians vs Cubs prediction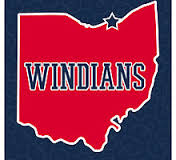 This is going to be such a close World Series matchup, and both teams have so much firepower it's going to be hard to predict. The MLB is in a era where it is dominated by pitching, and the Indians have plenty of that, not saying the Cubs don't, of course they have Cy young winner Jake Arrieta, Jon Lester, and the Cuban Missile Aroldis Chapman.
But I believe as long as the Indians can score at least 2 runs before the 5th inning they will be in good shape against the Cubs. Especially with the Indians elite pitching staff, but if they fail to score going into late in the game, they will have a much harder time trying to catch up as they will have to face arguably the best closer in baseball Aroldis Chapman who can constantly sling pitches at speeds up to 105mph.
Home field will also play a huge part in the series as neither team has won a World Series in over 100 combined total years. The Cubs last win coming in 1908 and the Indians coming in 1948. So it's safe to say the atmosphere will be crazy no matter where they play. As long as the Indians can stay focused, they have the power to take down the Cubs. I predict the Indians will outscore their opponents 26-22, winning the series 4-2, and bringing yet another championship home to Cleveland.