Star Student of the Week: Noah Smith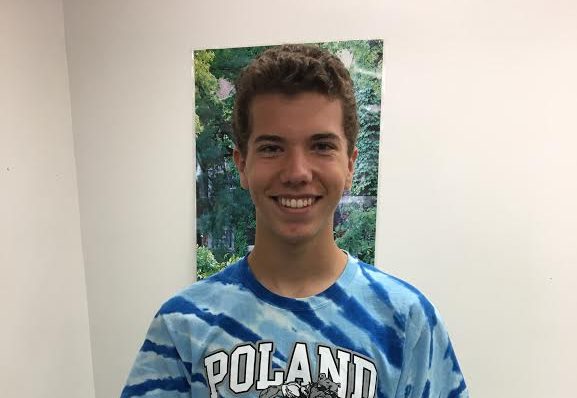 One of the seniors here at Poland Seminary High School, Noah Smith, received a National Scholar Merit Award for his Preliminary SAT score and is also a finalist for a Questbridge Scholarship.
This scholarship offers full rides to schools like MIT, Notre Dame, Yale, and Princeton.
Smith said,  "It is an exciting to be a finalist for the scholarship."
Smith also worked with Dr. Michael Crescimanno during the summer of 2015 as a research assistant looking at varying the temperatures of metals in order to study the movement in atoms at the surface. Dr. Crescimano works in the Physics department at YSU and has also worked at MIT when on sabbatical.
Students who are in College Credit plus can work as research assistants at Youngstown State University.