College Basketball Early Rankings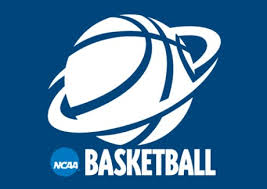 Kentucky Wildcats
   Record: 6-0

Upcoming Games: vs Arizona State; vs UCLA
 Top Players: Malik Monk (Fr.), De'Aaron Fox (Fr.)
    Analysis:   There is not a better team right now in the early going as good as Kentucky. Each of their 6 wins have come by at least 21 points, that would include blowouts of Cleveland State as well as Tennessee-Martin this week. They are averaging 92.3 points per game while allowing only 64.3 It took a few games for most of the Freshman to get going, but as of now they are clicking on all cylinders.
Villanova Wildcats
   Record: 6-0
   Upcoming Games: at Penn; vs Saint Joseph's
   Top Players: Kris Jenkins (Sr.), Josh Hart (So.)
   Analysis: It was a slow week for Villanova, but they cruised to a 16 point victory over Charleston. They committed very few turnovers as well as defended the three-point line well. The big question that's surrounding them going forward are the offensive rebounds for them and their defense inside the three-point line. They were shredded in the paint by their last couple opponents allowing opposing big men to shoot 74 percent from inside the arc. If they can clean that up then Villanova will be even more of a dangerous team.
North Carolina Tar Heels
   Record: 7-0
   Upcoming Games: at Indiana; vs Radford
   Top Players: Joel Berry II (Jr.), Justin Jackson (Jr.)
Analysis: North Carolina lost a couple of its veteran leaders (Marcus Paige and Brice Johnson) to the NBA after both completed amazing four year careers at UNC. But their is no shortage of talent on this UNC roster. Freshman Tony Bradley leads the nation so far in offensive rebounding percentage while Senior Kennedy Meeks is right behind him at #2. They have won each of their games by at least 15 points and it's hard to find a weakness in this North Carolina team. Junior point guard Joel Berry II is averaging 17.1 points per game which leads the team, 4.3 assists and 1.7 steals per game to go along with 55% shooting from the field. He has really stepped up as their leader this year and there's no reason to believe it won't continue throughout the year.
Kansas Jayhawks
   Record: 5-1
   Upcoming Games: vs Long Beach State; vs Stanford
   Top Players: Frank Mason III (Sr.), Josh Jackson (Fr.)   
Analysis: Between Frank Mason III, Devonte' Graham, and Josh Jackson, the Jayhawks have possibly the best backcourt in the nation. The frontcourt is where the issue may lie with Sophomore Carlton Bragg Jr. only averaging 4.0 points and 3.7 rebounds per game. He and Freshman Center Udoka Azubuike along with Senior Landen Lucas will need to step up as the Jayhawks enter conference play if they want to extend their streak of consecutive big 12 championships to 13 in a row.
Duke Blue Devils
   Record: 6-1
   Upcoming Games: vs Michigan State; vs Maine
   Top Players: Grayson Allen (Jr.), Luke Kennard (So.)
Analysis: Duke is missing three key players to begin the season, yet they still sit at 6-1 with their only loss being to an excellent Kansas team. Harry Giles the #1 recruit in the nation in the class of 2016, Jayson Tatum the #3 recruit in the nation and Marques Bolden the #16 recruit in the nation, still battling injuries have not seen the floor yet. This is a trio of extremely talented players that when they return, Duke will arguably be the best and deepest team in the nation. Though a bit short-handed, the Blue Devils have dominated the paint their last 2 games shooting 57% from inside the arc and blocking 10 shots while also excelling in rebounding.