Poland graduates awarded local Italian Fest scholarship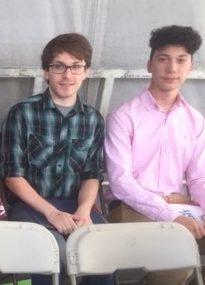 In August, The Greater Youngstown Italian Fest granted scholarships this year to Andrew Cappuccio and Ralph Sandy. Both YSU students are 2018 Poland Seminary graduates. There were five recipients of the scholarship. 
According to Scholarship Chairperson Deborah Mottle, Scholarships are granted on the basis of need and merit, and an essay regarding Italian heritage is required upon application. Congratulations to all.
For more information visit: http://www.youngstownitalianfest.org/scholarship/
If you have any updates about recent honors with alumni or alumni reunions, please email [email protected]. Visit our Alumni link for the latest news