Wollet delivers important message to students during holiday season
Luke Wollet, former PSHS student and Kent State University athlete, spoke to the students at Poland Seminary High School for their annual Thanksgiving Day Assembly on November 20, 2018 .
In college, Wollet suffered a severe leg injury, leading to a doctor prescribing pain medication; however, eventually, the prescription ended before his pain ceased. He saw his NFL aspirations slipping away.
Therefore, he sought out other ways to reduce the pain, which led to the unfortunate use of heroin. He conveyed that he was experiencing both physical and mental pain.
Fortunately, his family intervened and offered him help in his time of need.
Wollet went through a journey of recovery and later moved to South Florida for a fresh start. He is currently drug free and has devoted his life to help people who are struggling.
For the Thanksgiving Assembly, Wollet spoke to the students of his alma mater to convey his message of love and gratitude for the people around him and ultimately to help students learn from his life story and understand that they all have a purpose in life.
One motivator to share his personal story, included his teammate and friend, who passed away due to an overdose. His friend grew up in a similar community to Poland, and Wollet wanted his friend's story and spirit to change lives as well.
During the assembly, Wollet said, "I love this community, and I see myself in all of you."
Wollet especially emphasized that he hoped to touch the lives of students who needed to know that everyone matters.
He said, "The struggles and the pain that someone in that room might be going through. That's the person I come here for. I come here for the person who is struggling, to let them know that there is purpose on the other side of that pain."
Wollet wanted the students and staff to remember three lessons: find good friends in life, offer and accept help when needed, and love unconditionally.
After the assembly, in an exclusive interview, Wollet stated that "there is a purpose for every person that was in that room [the auditorium] because every student is loved unconditionally from above and from family and from friends."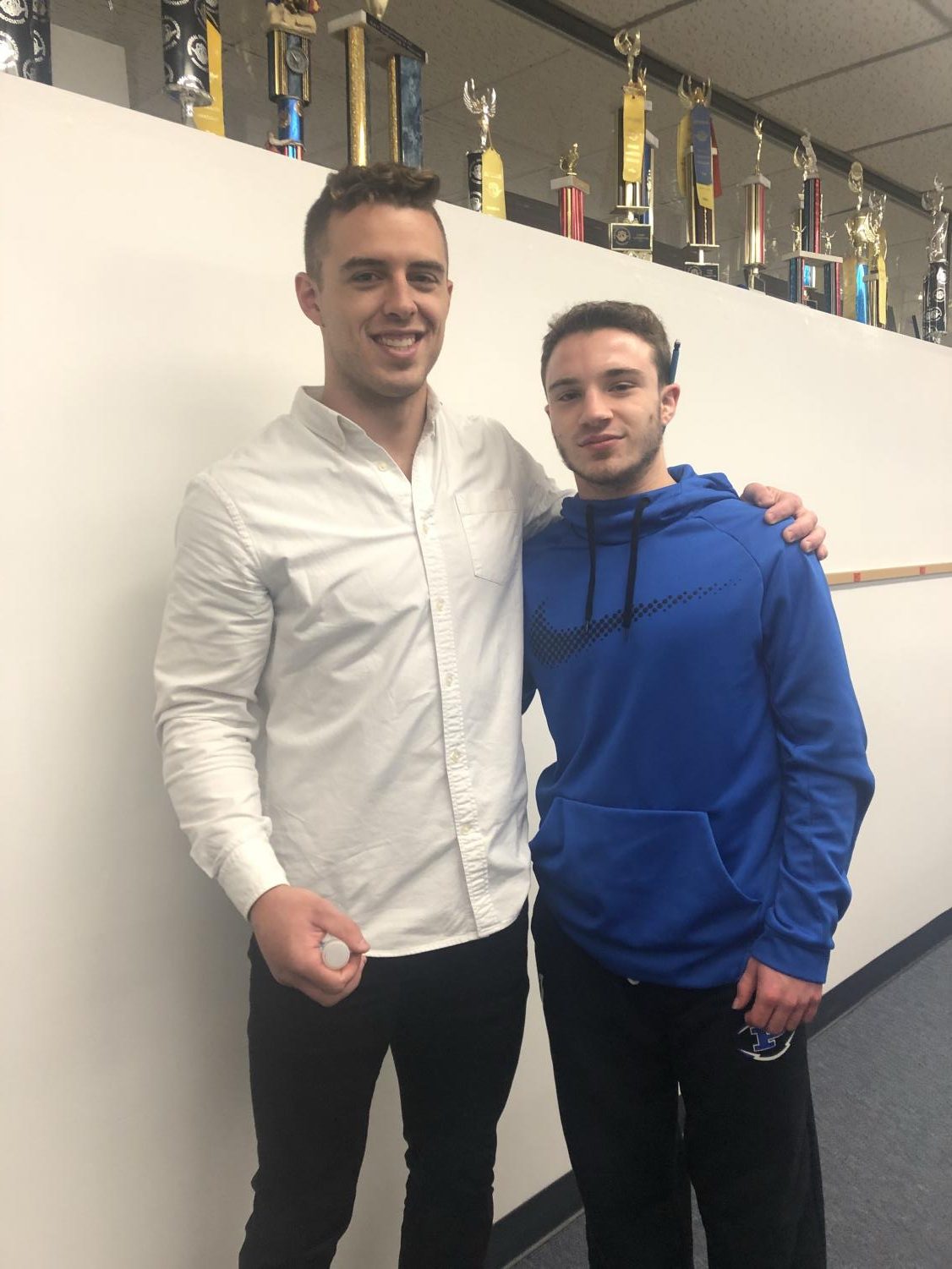 Wollet is now becoming a certified interventionist and represents the largest treatment provider in the country, The Banyan Treatment Center. He meets people who are struggling to help.
In the interview, Wollet said, "We are seeing a large population die that doesn't have to die so just speak for people who don't really have a voice at this time and just try to connect them to help."
Before finding his purpose in life, he emphasized that he focused on football without recognizing other talents or interests. He believes that students should invest in themselves and explore other avenues while in high school, college, and beyond.
When speaking to Seminarian Staff members, he advised, "If your first instinct is you're gonna hate it, then you should try it. Then you'll find out more about yourself, more from the things that you don't like than from the things that you actually like."