Athletes of the Month: Grisdale and Sebest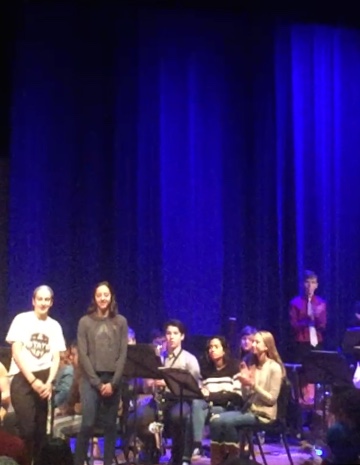 Athletes: Jackie Grisdale and Halle Sebest
For this month's athlete of the month, Seminarian selected both students who are attending state cross country meet for PSHS Girls Cross Country. Both played soccer and cross country in the fall simultaneously. They contributed to nine cross country team trophies, this season. Most notably, they won the Northeast Eight Championship, finishing as district's runner's up. There, Sebest won first team honors, and Grisdale was named Player of the Year. This season, Grisdale and Sebest combined to beat 2795 high school runners in Ohio and Pennsylvania. They will face another 175 runners in the state. Good luck, Grisdale and Sebest! Here is their athlete profile!
Sport: Cross Country
Key stat(s) / accomplishment(s): Recently qualified for state
Pre Game Meal:
Grisdale: Quarter of a sub from Sandwich Factory
Sebest: 

Pancakes, eggs, an orange and fruit snacks
Music:
Grisdale: None
Sebest: 

Rap and pop
Key motivation:
Grisdale: The love to compete. Four years is short, so she wants to make the most of it.
Sebest: Parents and teammates
Other
What is your favorite sport?:
Grisdale: Too hard to choose 
Sebest: All of them
Why do you participate in cross country?
Grisdale: Keeps her in good shape, and she enjoys running.
Sebest: She enjoys running, and her sisters prior participation encouraged her to keep the tradition
If you got to start your cross country career over, what would you do differently?:
Grisdale: Train more at the beginning of the season
Sebest: Trained harder as a freshman
What do you do in the offseason to make yourself better?
Grisdale: Other sports keep her from getting out of shape
Sebest: Indoor track and workouts
How do you feel about your recent success?:
Grisdale: She said that she is excited – Last year, she was two places away from making state, so that drove her to make it, this year.
Sebest: She said that she is very happy. It was a pleasant surprise that she qualified.
Name one thing you really appreciate about your cross country experience :  
Grisdale: Having her mom as a coach and all of her encouraging teammates
Sebest: The team and individual effort from everyone