YSU English Festival 2022
At last, after two consecutive years of virtual programs, Youngstown State University returned to campus for their 44th edition of the English Festival Wednesday, April 6th. 
On average, according to YSU, the 2022 festival attracted " . . . 3,000 junior and senior high school students from around the region . . . " 
From Poland, Maddie Anzevino won Honorable Mention in the Journalism Workshop and Second Place for the Candace Gay Memorial Essay. Lydia Noble also won second place in the impromptu essay contest. She has won a music award at a past English Festivals as well.
This year, the festival featured three authors: Jo Knowles, Stacey Lee, and Candance Fleming.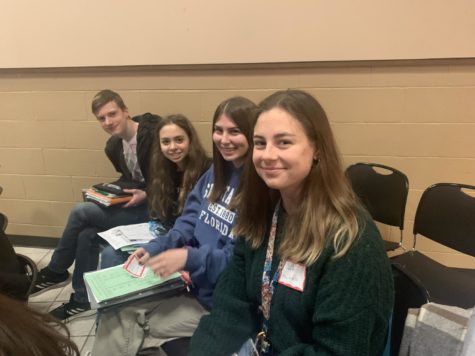 Left to Right: Karsten Grenzig, Maddie Anzevino, Natalie Furman, and Lydia Noble
Among those novels read by students included The Rise and the Fall of Charles Lindberg and The Great and Only Barnum, Fleming; Read Between the Lines and A work Still in Progress, Knowles; and The Downstairs Girl, Lee. Students can even have their books autographed by the authors. 
At the festival, participants participated in various literaturistic activities, including writing and poetry games, The Candace Gay Essay competition, and a journalistic component– composing a newspaper article. T-shirts, books, pins, and currency were distributed amongst festival winners. 
There are contests that students can participate in even if not attending the festival including a graphic essay contest, an art contest, a music contest, and the Candace Gay Memorial Essay Contest. In addition, at the festival, there are opportunities to obtain autographs, listen to keynote speakers and authors, participate in workshops and writing contests which are judged by English teachers, professors, journalism experts etc.
Students, if you are considering attending next year's 2023 English Festival, additional information can be found on the YSU official webpage: http://www.ysuenglishfestival.org/index.html.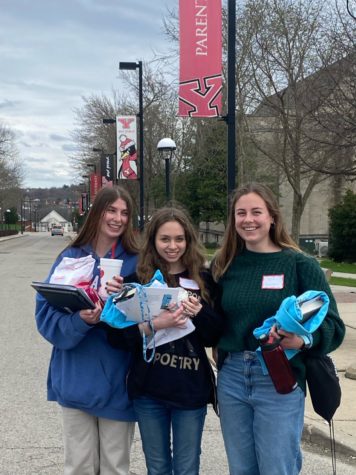 It is tentatively scheduled for April 19-21.