The Best Halloween Candy?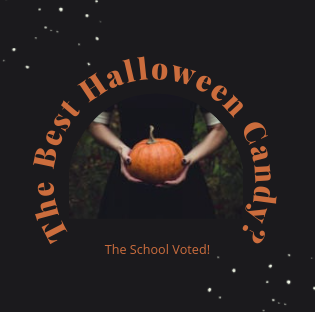 Halloween is a holiday celebrated nationally and around the world. As Americans, we send our kids door-to-door dressed up in costumes to collect candy. Children receive candy of every kind. The wide variety of treats often sparks some discourse about which candy is the best. Having said that, Poland's Seminarian took it upon themselves to discern which candy is objectively the best by creating a poll. Out of several options, we discovered Poland's favorite type of candy to receive on Halloween. 
Out of our options, we set up a March Madness-like bracket and posted the poll on the Seminarian's Twitter. The contestants were the following brands of candy: Twix, Starburst, Milky-Way, Kit Kat, Hershey, Reese's, Snickers, 3 Musketeers, Sour Patch, Take 5, M and M's, and 100 Grand. 
The bracket would display a one vs. one scenario where the winner would proceed to the next round. 
After a long while of students and people in the community voting for their candy of choice, the results finally came in. The number one voted brand for the best candy is a classic treat that has been enjoyed for many decades…
It is Reese's. The Reese's brand candy was voted the best Halloween candy out of all the previously mentioned candies. The runner up was tied. The two candies that got second place were Sour Patch and Kit Kat. 
All in all, the tradition of handing candy to kids on Halloween is a dearly held one. And although some may prefer certain kinds over others, at the end of the day, it is all subjective!